OUR PEOPLE. YOUR TEAM. SINCE 1975.
O'Connor Insurance is an Independent Agency, established in 1975. We offer all types of insurance for your business needs, as well as your personal needs, including Auto, Homeowners, Business, Life, and Health. We are known for our expertise in Condominiums and Community Associations.

"My husband and I have been clients of this excellent family-owned business for almost 40 years, They have stood by us and assisted us providing the best coverage we could possibly want. I was managing condo homeowner associations at the time I met the agency. I received so much time and education learning the different products on the market and how they dovetailed into coverage the individual owners needed."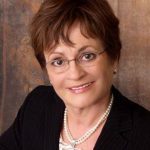 Cheryl S.